While many countries celebrate Mother's Day today, Costa Rica is not one of them. Even so, here at the Toucan Rescue Ranch in San Isidro de Heredia, we are celebrating a Mother's Day of sorts.
As a wildlife rescue, rehabilitation, and release facility in the heart of Costa Rica, we step up in a mother-type role to help many native species. And, like other mothers, we send these wonderful critters back out into the big wide world. It is then that we stand as proud "mothers" knowing that the animals will have the opportunity to continue their lives as they were meant to before some unfortunate event brought them to our rescue center.
These next couple of weeks, however, we at the Toucan Rescue Ranch are celebrating a different type of mother: We are honoring our Mother Earth.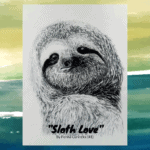 It is during this time of social distancing and stay-at-home requirements that we are seeing our planet getting a well-needed rest from years of human intrusion. Skies are clearer, animals are venturing from forests, and pollution of all sorts seems to be lessening. Our Mother Earth is finally getting a break. The problem is that with the advent of stay-at-home orders being relaxed and people venturing out little by little, it's only a matter of time before we're back to where we were: polluting, dumping, cutting and generally trashing the planet.
What if we use this opportunity to step back instead, and make choices not to return to where we were before the lockdown? We are the guardians of this planet and its inhabitants, after all. As they say, there is no Planet B. We are the sentient beings here. There is no other animal on this earth that is as self-aware as we are — although, based on our actions, that point is debatable sometimes.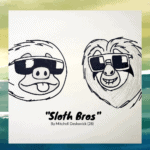 While this article isn't as sloth-heavy as Sloth Sunday articles usually are, it does relate to sloths as well as other wild animals. Our facility is being impacted a great deal by lack of tourism, yet we continue to receive injured and orphaned animals. Orphaned sloths, baby parrots of all kinds, tamanduas, and a variety of other species continue to arrive on practically a daily basis. We won't turn them away, because we have made the commitment that we will take care of as many species as we are able to.
Our goal is, and always has been, to release every animal that we can, once they are determined to be ready and able to return to their wild home. As we all know, things are just more challenging during this time.
While there are fewer people out and about, our impact is still felt by animals with more restrictive lifestyles like sloths. We have permanently altered their very limited habitat and that of others, to the point of impacting their quality of life in many cases. If humans disappeared from this earth, the level of habitat destruction would take years to be resolved.
But, rather than become depressed about the whole issue, we can make a conscious choice to push the reset button. Think about it: If you could press a magic button to change how we've impacted our Mother Earth, what would you wish for? What is your wish or vision for our earth and its inhabitants?
That's what we are asking in our Call For Artists campaign that we are running these next couple of weeks.
If you love to draw, paint, or express your creativity on paper in some other way, we invite you to enter our wildlife art contest! If you aren't so sure about your own artistic abilities, but you know someone who might want to participate, encourage them to send in an entry. There's still time! Or if you want to just see what people's visions are for the future of our planet and how they translate these through their art, please check out our entries. We have submissions from people of all ages, and from all over the world, which makes for a wonderful variety of art. Feel free to send your support, whether through a simple 'like' or feel free to send a donation vote to your favorite or favorites.
Remember, we can all push that reset button and start fresh. This is a rare opportunity at our doorsteps, literally. In the meantime, be safe and hug a mother.. or a tree…